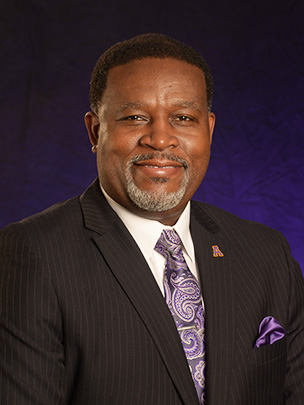 There is something exceptional about Alcorn. You can feel the family atmosphere from the moment you step on campus. For over 150 years, Alcorn State University has embraced its students and immersed them in a college experience like none other. "Beneath the shade of giant trees" lies a beautiful landscape with historic buildings and innovative new facilities. An Alcorn education prepares students to immediately join the workforce and have an impact.
Since its beginning, Alcorn State University has been a leader among our nation's HBCUs. Our diverse community of 3,000 students comes from 37 states and 22 countries. Alcorn has a focus on the future, strengthened by its rich history of trailblazers and innovators — from NFL giants to top industry executives.
Alcorn is known to many as a home away from home and a place where students can find their purpose.
The University has earned nationwide recognition not only for being affordable but also for its excellence in nursing, music, STEM, education, agriculture, and the liberal arts. Outside of the classroom, students can get involved in NCAA Division I athletics as well as more than 85 organizations and clubs, including student-run radio and television stations and the Sounds of Dyn-O-Mite Marching Band featuring the Golden Girls. At Alcorn, we have generous grant and scholarship opportunities to lessen the burden of pursuing your education.
Visit our beautiful campus, meet our remarkable students, faculty, and staff, and learn what makes Alcorn so unique. Our Brave family will do everything we can to support you along your journey to degree completion and realize your dreams.
Always Alcorn,
Tracy M. Cook, Ed.D.
Interim President